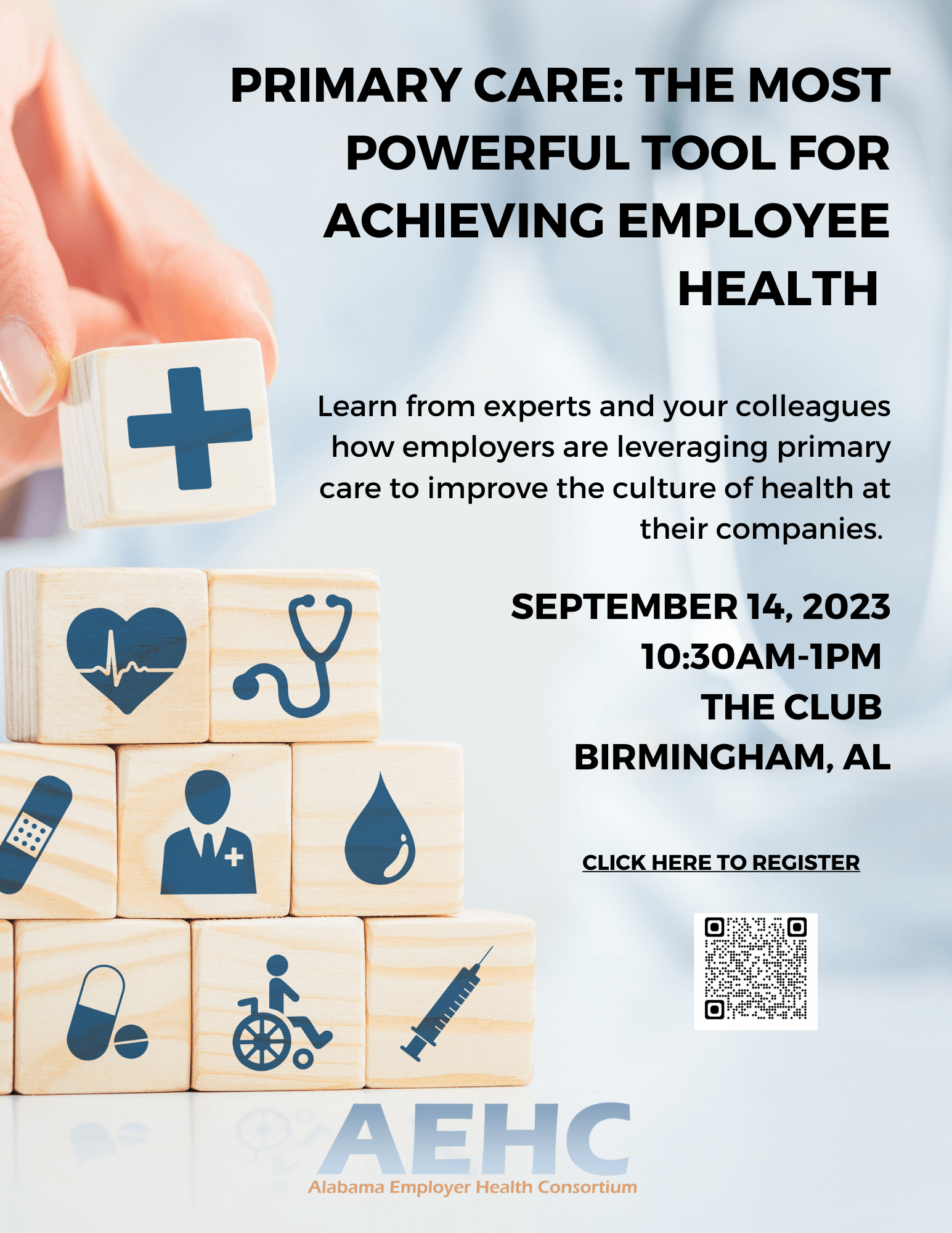 Primary Care: The Most Powerful Tool for Achieving Employee Health
Thursday, September 14 · 10:30 am - 1 pm CDT
Expert speaker followed by employer panel. Lunch included with ticket.
The Alabama Employer Health Consortium (AEHC) is an employer-led non-profit organization established in 2018. We are dedicated to improving healthcare benefits from the employer's perspective. Our board includes leading Alabama employers such as Regions Financial, Phifer, Inc, and McWane, Inc. Employers are vital stakeholders in healthcare and our members are reshaping the industry.
AEHC provides important resources to our private and public member employers to optimize the value of their healthcare dollars. Our goal is to shine a light on health benefit trends and the governmental activities that affect them. We also promote quality and value for the benefit of our member companies, their employees, and the bottom line.
Location
The Club, Inc