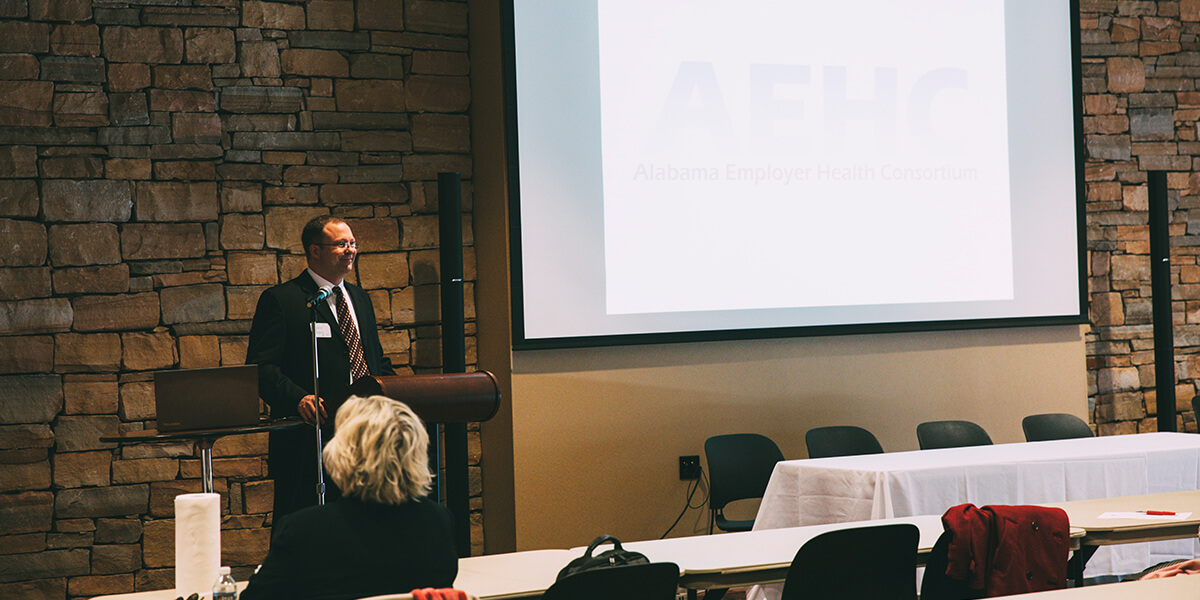 Alabama Employers Take Active Hand in Healthcare Quality
On March 6, Alabama employers gathered to kick off the Alabama Employer Health Consortium (AEHC). Regions Financial, McWane Inc., and Austal USA are the founding members of this new statewide non-profit dedicated to improving Alabama healthcare from an employer's perspective. Leah Binder, President and CEO of the Leapfrog Group delivered the keynote "How Employers are the Key to Alabama's Health." Other speakers included Cheryl Tolbert, President and CEO of the Louisiana Business Group on Health and Rob Rieger, Partner at Adams and Reese who discussed the importance of legislative awareness for employers in this time of very active healthcare policy making. The final, employer only session provided time for employers to share healthcare and benefits approaches among each other.

"We are very excited to have the AEHC become a presence in the State," said Michael Howard, President and CEO of the consortium. "Employers have come together across the country to improve the healthcare in their regions and nationwide. It's time to bring some of that innovation to Alabama."

The AEHC's first initiative seeks to improve quality and transparency in Alabama hospitals. The Consortium was selected as the Leapfrog Regional Leader for the State of Alabama. The Leapfrog Hospital Quality Survey is considered the "Gold Standard" for hospital quality and safety. Member employers want hospitals to know that they are paying attention and encourage them to participate in the survey.

In addition, AEHC hosts employer roundtables across the state to examine approaches to the growing challenge of providing cost-effective benefits. Members also get notifications and insight into healthcare policy developments as they arise. The employer-led board is currently reviewing additional initiatives to introduce in the coming months. Updates can be found at https://www.alemployerhealth.org/ as well as on LinkedIn (https://www.linkedin.com/company/aehc) and Twitter (@alabamaehc).